---

Grand Staircase and "Breakout" Area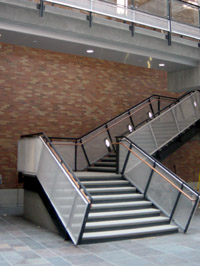 Grand Stair

Ascend the Grand Stair one flight, to the second floor landing.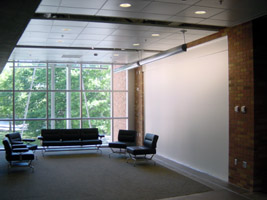 Student "breakout" area

At the landing, ahead and to your left, is one of a dozen informal "breakout" areas where students, faculty, staff, and visitors can congregate, study, meet, and work. Couches, chairs, tables, full-wall whiteboards, and wireless and wired networking are available in all of these spaces.

---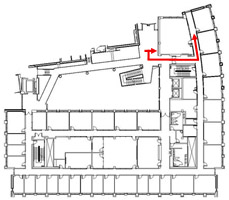 Next: Walk straight ahead down a short hall.

---

Computer Science & Engineering
University of Washington
Box 352350
Seattle, WA 98195-2350
(206) 543-1695 voice, (206) 543-2969 FAX
[comments to lazowska]